Hello,
First Update for May 2009, ill try not to make this long and boring and not to short, remember comments are welcome here or on the forums you found me link, i like seeing comments from people who enjoy reading my blogs.

I got a New Short Handled shovel i bought it with my Easter Money only $22.00 at Big W.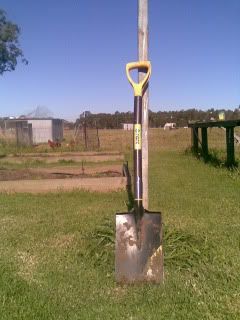 On Tuesday i got some Seedlings and seeds from Bunnings Warehouse.
The seeds i got from there are:
- HawkesBerry Wonder Beans (planted in to garden next to peas and some into a seed tray)
- Carrots (garden bed)
-Radish (garden bed)
- Broccoli (Seed trays)
- Cauliflower (seed trays).

Now for the seedlings
- Peas (planted in bed 6)
- Broccoli (only got 2 pots of these and they are in bed 5)
- Cauliflower (same as Broccoli)
- Silver beat (bed 1)
- Onions (bed 2)
- Brussels Sprouts (bed 5)
photo of seedlings before planting




Here are some photos of preparing the soil and the seedlings in there.



Onion Bed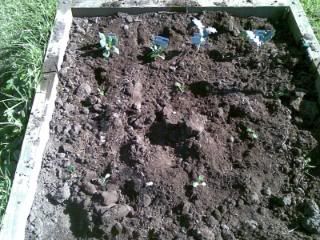 Cauliflower broccoli Brussel Spourts.



Peas Close up




Rhubarb Garden Update.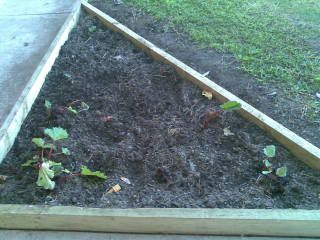 Garden Gloves from gardening Australia i got a few months ago.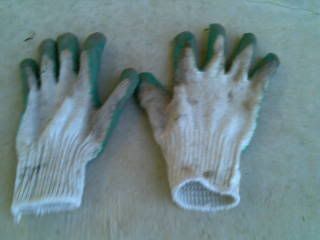 one of my new hampshires that i am preparing for this weekends show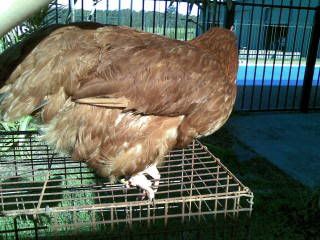 Compost bin Half Filled.